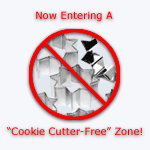 You've seen the "Cookie Cutter-Free Zone" signs sprinkled throughout the Website. They're symbolic of our overall approach to your needs ... an approach that sets us apart from others in the industry.
You see, we don't turn out the same program over and over again. We don't carry "off the shelf" answers to "custom" problems. It simply can't be done ... well, it can, because others do it ... but it can't be done successfully!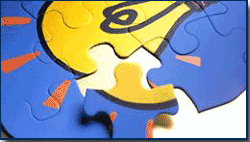 Rather than offer programs - and then try to figure out how to "fit" your requirement into that program - AIM approaches each and every customer requirement as a unique set of issues, to which we apply our past experience and expertise.
At AIM, we're all about "solutions". Do you need to get your staff working on the same page to address your upcoming sales goals? Are you introducing a new product, and you're concerned about your Distribution Channel's getting your "message"? Or perhaps you're not meeting your sales objectives with the consistency you'd like to see? We've developed a reputation within our industry for getting to core issues you're facing, and developing the right plan to help you meet your goals.
What challenge are you facing? Let us know by completing our on-line contact form. We'll respond to your need right away. Not with solutions that were cut to solve someone else's problems ... with a solution that's customized to your particular need!
Employee Motivation
Employee Retention
Productivity Improvements
Improving Brand Recognition
Teambuilding Between Staff
and Distributors
Implementing Changes in Corporate Culture
Improving Customer Loyalty
Increasing Market Share
Product Differentiation
Improving Distribution Channels
Other pages in this section: Incentive Travel | Meeting Services | Event Services | Other Services