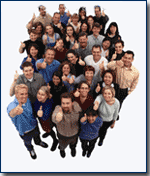 AIM was founded in 1960, and during the past forty-plus years, we've built a worldwide reputation for excellence. We've developed into a team of over sixty professionals with one goal ... helping you reach your goal, by putting all our experience and expertise to work for you:

Business Professionals. People who understand how to envision, strategize, plan, organize, budget, and attack. How to tackle a problem, achieve a goal.
Seasoned veterans of the travel industry. Professionals with a proven track record of creating exceptional travel programs to achieve a specific result - whether it's special events, product launches, incentive travel awards or overall meeting management.
Savvy purchasing agents. Our staff has developed long-term relationships with a wide range of suppliers. They know how to fill requirements ... at the right price ... and in the right timeframe.
Creative Program Designers. Our award-winning team will brainstorm with you, and develop an exciting program designed to achieve your goals. We design the whole package ... including print, audio-video, and web presentations that support your program - promotional gift items, too.
Operations Managers. Our Operations Department stays on top of the "nuts and bolts" of your programs requirements - things like making room reservations, audio-visual requirements, table décor, and the like. Our staff leaves nothing to chance!
Support Staff. In addition to those Staff Members listed above, A.I.M. has a wide range of other support staff that stand ready to ensure your program is the best it can be ... from our M.I.S. department, offering program tracking and on-line interactivity ... to our Airport Dispatch group, who oversee all arrivals and departures, and who set up your private check-in counters ... to our well-trained Trip Directors, who manage the entire site-operation on location during your program. A.I.M. provides the personalized, professional service that you and your group deserve!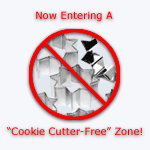 We're structured to address a complete solution for our clients. Take a look at the services we offer. And then tell us about your particular issue or need. We can be reached by phone at (973) 386-9500, or by completing our on-line Information Request Form.


Other pages in this section: Our Mission | Career Opportunities