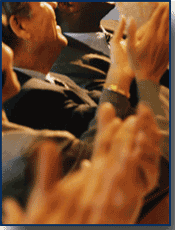 Meetings! We've all attended them ... and let's face it, how many of them do you remember? And from Management's perspective, how many of them have provided the results you were after?
In reality, your most productive meetings and seminars begin long before the first gavel sounds! And that's where AIM's creative expertise and planning experience comes into play. Our staff will work with you throughout the process - or at any point along the way. AIM's meeting services can help by releasing you from the worry over details, so you can focus on what's really important ... the development of a results-oriented conference. A gathering that's not merely an obligation ... it's an inspiring special event they can't wait to attend!
Our Services include the following:
Initial Program Design
On-site Event Management
Creative Services (Theme and Message Consultations)
Communications (including on-line information)
Session Design and Management (General and Break-out Sessions)
Event Registration (including on-line capabilities)
Speakers and Entertainment
Site Recommendations and Negotiations
Travel Arrangements
Food and Beverage Arrangements
Multimedia Design and Management
Ground Transporation and Transfers
Performance Tracking and Budgeting
Purchasing Services
VIP arrangements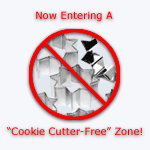 Put AIM's expertise to work for you ... let us know about your upcoming event or meeting. Call us at (973) 386-9500, or complete our on-line contact form. Reach your target ... with AIM!
Other pages in this section:

We Offer Solutions! | Incentive Travel | Event Services | Other Services