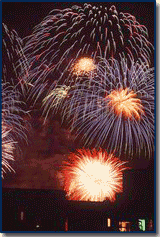 The way you present your information is often times as important as the information itself! And with AIM's Event Services, you can be sure that your Product Introduction ... Merger Announcement ... Public Relations Announcement ... or even your In-House All Hands Meeting, will have all the impact it's meant to have!
As Producers, our Event Management Staff will provide the "dogs, ponies, cheerleaders, and marching bands" that will make your event as memorable as it's supposed to be. Let us roll out the red carpet for your company's movers and shakers.
Cookie cutters don't work when it comes to special events - it's sort of like two beautiful women showing up at the same gala affair - wearing the same dress. It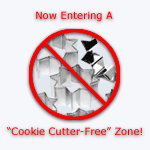 really doesn't matter how stunning the outfit ... if it's been done before, it just won't work! That's where AIM's approach makes the difference.
AIM will work with your Management Team, first to understand the need ... then to structure an event around your particular budget ... uniquely designed to match your individual requirement. From there, our staff can manage all aspects of Event planning and coordination from day one, right up until the last person walks out the door when it's over. That's the AIM approach.
Reach your target ... AIM - Achievement Incentives & Meetings Corp.


Our Services include the following:
Initial Program Design
On-site Event Management
Creative Services (Theme and Message Consultations)
Communications (including on-line
information)
Staging and Lighting
Event Registration (including on-line
capabilities)
Speakers and Entertainment
Video-conferencing, Satellite broadcasting, and Webcasts
Staging Multimedia Design and Management
Food and Beverage Arrangements
Multimedia Design and Management
Speakers, Performers and Entertainment
Purchasing Services
Other pages in this section: We Offer Solutions! | Incentive Travel | Meeting Services | Other Services